Live dealer slots: What are they and how do they differ from standard online slots?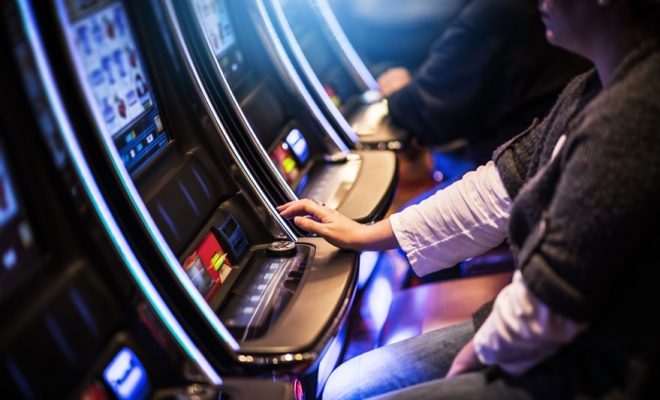 When it comes to online casino games, players are well-looked after at modern iGaming sites. Pretty much all of the online casinos now carry a large range of games to keep you entertained. King of these for many are online slots. These types of game can be found at every major internet casino in a selection of themes, styles and genres.
That is certainly the case at Resorts Casino, who are a top NJ online casino operator. They have a great choice of online slots to try out, all which come with high RTP's and transparent play. When you also look at their easy-to-use interface and excellent range of payment methods, it is no wonder Resorts Casino is so well thought of by its users. However, it is not just online slots which casinos carry to attract players with though;live dealer slots are also fast growing in popularity.
But what exactly are they and how do they differ from normal online slots?
What is a live dealer slot?
The iGaming industry is always evolving and moving forward. It is this ability to change which is behind reports that the online gambling sector is set to generate $114.21bn by 2024. Live dealer slots are the latest development within iGaming and, if you have never come across the term before, it is worth delving further into what it means. After all, you would not play blackjack online, without finding out how blackjack betting works first!
A live dealer slot is an online slot game where there is a live dealer present as you play. This means that a real person is there to interact with. The biggest supplier of live dealer slots to online casinos currently is Evolution Gaming.
How are live dealer slots different from standard online slots?
Obviously, the biggest difference from a normal online slot is the presence of the live dealer. In a normal slot, you would play alone. In a live dealer game though, there is another person there as you play. One other key difference is that the live dealer will spin for you, rather than you pressing a button on your computer or smartphone screen. Live dealer slots also take place in land-based studios, whereas normal online slots take place entirely online. While some of the live dealer slots might involveyou spinning the reels, many actually involve wheels being spun by the dealer.
Live dealer slots can be worth trying out
Although they are not as widely seen as standard online slots yet, live dealer versions can be a fun alternative to try. They certainly give a more social feel to playing slots and that is a big plus for many. For anyone who has tried out other live dealer games already, they might be just what you need to bring slots to life.