4 Poker Player Styles to Watch Out For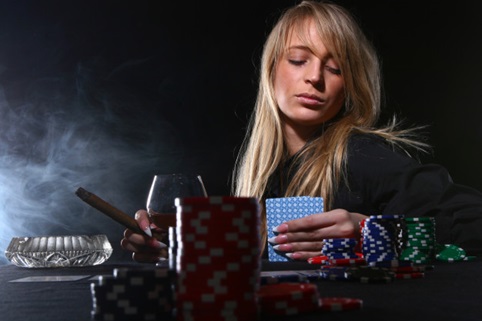 I know there are loads of poker styles online but after years of playing there's definitely four that always come up. These player types are common in both tournaments and cash games. By understanding their tendencies and knowing what they do well and poorly, you will have a better idea on how to exploit them in the future. Let's see the four player styles…
1] Professional Poker Player
This is the ones we want to avoid. They are the sharks at the table that make poker their living. They understand all the advanced strategy and are generating a decent win rate too. You can spot them playing several tables at once. They play aggressively and with conviction. They put in time away from their table, taking advantage of thing like a poker excel spreadsheet and software to increase their knowledge and learning. If you have many of these at your table, leave!
2] The Rock Poker Player
A rock can also be described as a nit. They play very few hands and rarely bluff. Their style is very predictable. They only play the top 10-15% of hands and are only playing for value. They either don't care that their table image is so tight or expect you'll pay them off anyway. Either way, when a rock bets, you can safely fold all the best hands. To exploit them you should play for implied odds. In other words, try to hit a two pair or better hand and get them to pay you off.
3] The Crazy Horse
A crazy horse plays like a lunatic. They love to play as many hands as possible. They often try to bluff to win the pot and will constantly chase straight and flush draws even if they're getting poor odds. The best way to beat these types of players is to set traps for them. If you convey weakness, they'll often take shots and try to bluff you out.
4] The Calling Station
These are the players that call you down all day. They are too stubborn to fold anything of value. They don't know about the different types of bet. They are therefore very exploitable as you can value bet thinly and get paid off regularly. These players are common in the low stakes games and suffer from their inability to fold. A calling station is not someone you want to try and bluff cos they just won't. The saying "gotta know when to hold em and when to fold em" does not apply to a calling station. They didn't get the memo on that.
Image Source: Freepik.com